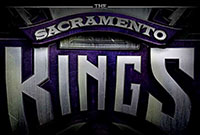 The Sacramento Kings had their last season in seven years in 2015-16. Unfortunately, the bar was set so low that the Kings limboed under it with a 33-49 record. However, now that that seven-year itch has been scratched, perhaps they start aiming for an actual winning percentage. How can the Kings go about that, fans betting on basketball at SBG Global sportsbook might ask. According to NBA.com's Draft expert, Scott Howard-Cooper, Sacramento should have gone for either Jaylen Brown, Kris Dunn, or Buddy Hield in the 2016 draft. Instead, they got Georgios Papagiannis, Bogdanovich, and Skal Labissière – all of whom they traded Marquese Chriss to the Phoenix Suns for.
Papagiannis was deemed one of the biggest young European talent prospects, received scholarship offers from 17 USA colleges, and took part in the draft as one of 13 international underclassmen who officially entered it. Bogdanovich – no relation to Peter – averaged 11.7 points, 2.9 assists, 3.2 rebounds, and 28.2 minutes per game in 86 games in the Euroleague. Labissière had 6.6 points, 3.1 rebounds, and .3 assists in his single year with the University of Kentucky, falling short of expectations – after all, he had John Calipari's seal of approval (who offered him a scholarship before any other 2015 prospect and compared him to Antonio Davis), and was rated as a five-star recruit and among the best in his class.

The Kings have also added a new head coach in the person of Dave Joerger. The former Grizzlies coach's main priority will be to build a respectable defense – a tall order, to say the least – that can at least get into the top 20 in defensive rebounds. Sacramento has to work on cutting down on turnovers as well. And for what it's worth, the Kings should really bring back Dave Jorger bobble-head night. So where were we? Ah, yeah. That's for defense; as far as offense goes, Sacramento surprisingly did not do so bad. The Kings finished 2015-16 ranking 14th in points per 100 possessions with 103.3. A lot of credit for that goes to DeMarcus Cousins, who posted career-high points per game (26.9). Cousins also led the team in rebounds with 11.5 boards per game. Additionally, Rajon Rondo led the team – and the league, by the way – in assists with 11.7. This marks the first time a King leads the NBA in that category since Nate Archibald in 1971-72. These two are truly belong in a team with better odds to be a favorite among people betting on basketball at SBG Global sportsbook.

As a matter of fact, rumor has it that the Cleveland Cavaliers might be interested in trading Kevin Love in exchange for Cousins – and the latter would like that just fine, seeing as how he has been rather unhappy during his stint with Sacramento. And it would make sense as a counteract move considering that the Golden State Warriors poached Kevin Durant from the Oklahoma Thunder. And not to say that Kevin Love would benefit as well, since he thrives more as a big fish in a small pond. All in all, it is an exciting time to be a fan betting on basketball.