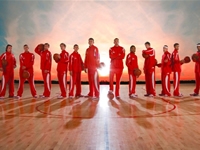 With the season moving into the final stages, NBA Basketball Betting fans are bracing themselves on the thrilling action that's going to come out of the NBA in the next couple of months. However, with the entire league focusing on the collective goal of reaching the playoffs, there is one special honor that is always up for debate: The season's MVP. This time around, the race appears to have two front-runners, but there could be a couple of surprises in the final stretch.
The two leading the pack are Steph Curry and James Harden. Curry is leading the best team in the NBA at the time (Golden State Warriors) and Harden is the league's leading scorer and he is carrying his Houston Rockets to clinching home court advantage without the help of injured teammate Dwight Howard. The leading favorites to win the precious player award definitely will start the second half of the season with a fair advantage for NBA Basketball Betting. But there are a couple of things that need to be taken into consideration for this part of the season.
We would be remiss if we didn't throw any of the impressive Atlanta Hawks in the mix here, but despite having a great team perform all around, they don't have that single player that stands out from the rest. A different case happens with NBA Basketball Betting fan favorite LeBron James. Even though he is not having his best season, James is starting to make the Cavaliers look like a real threat for the East's top spots in the second half of the season. Is there another player that could make his way into the MVP discussion? That will all depend on the final run of the season, It is still to early to tell, but Curry and Harden have a big head start.