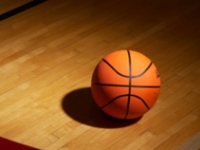 Yesterday the NBA Betting universe received the sad news that one of the best regarded, most exciting players of his generation will be out again for another injury. Derrick Rose, 2011 Season's MVP player will be sidelined indefinitely for the Chicago Bulls due to a surgery for his torn meniscus. Although, despite the sadness that is shared by the Bulls front office and all of the Bulls fans, this time around the injury isn't as serious as the injury Rose suffered in 2013.
Rose's injury is a torn meniscus, and according to experts of the matter, there are two possible scenarios for surgery of this injury. One would be to slice of the excess and as a result Rose would only miss a few weeks, the other surgical option would be to repair the damage to the meniscus and have Rose out for a few months.
Either way, as NBA Betting experts point out, this injury couldn't have come in a worst possible timing for the Bulls. Currently they hold the third spot in the Eastern Conference, nut is past the trade deadline, and the Cleveland Cavaliers appear to be completely revitalized after the All-Star break. The Bulls will now face a very tough and arduous second half of the season.
Having Derrick Rose, their star player, out for injury for prolonged periods of time has forced the Bulls to build a team that can play without him. They have better talent than in previous years where Rose carried the team, and have learned to stand on their own. This season the Bulls looked more of a unit that included Rose as a key part instead of being a team surrounding a star player.
For NBA Betting purposes, expect Rose's absence to affect the Bulls but not as much as in previous occasions. If this team is able to sustain their position, and not drop the home court advantage, the Bulls can be able to make a Playoff run. And, just maybe, Rose will join them down the line.