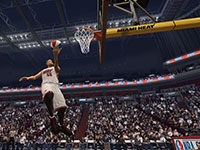 When this week began, it appeared more likely than not, that Dwight Howard would be wearing a new uniform by today, but that has not transpired. His most likely destination appeared to be Brooklyn, to join a Nets squad relocating from New Jersey, or perhaps joining the Mickey Mouse in Anaheim instead of the one residing in Orlando.
However, it now looks like the Nets are moving on without him, content with the resigning of Deron Williams and the acquisition of Joe Johnson. But the most telling sign and signing was that of Brooks Lopez, their existing center who was most often mentioned as trade bait for Howard.
Lopez just inked a four year deal worth $60.8 million. One of the provisions of the new agreement is he will not be eligible for a trade prior to January 15, 2013. It is more than likely, the Magic would prefer not to retain the services of Superman any longer then they have to. Check the NBA Odds for the upcoming 2012 NBA Season.
So now if a swap is going to occur, it looks like a trade with the Los Angeles Lakers or Houston Rockets are the most probable. The key to a trade to Tinseltown, is obviously the Magic receiving center Andrew Bynum in return, who could step in and fill Howard's shoes quickly. Unfortunately, Bynum, it is believed, may not be interested in making Florida his long term home, meaning Orlando would risk losing him when his current deal expires.
With Houston, the Magic have the best opportunity to grab a slew of good young talent who would be committed to them for some time. These players include Luis Scola who has been under rated as a talented power forward and has 3 years remaining on his contract. Start your Basketball Betting action at SBG Global for the upcoming 2012 NBA Season.
Another is PF Patrick Patterson coming off a successful rookie campaign. The Rockets also have Jeremy Lamb (UConn), the 12th pick of this years draft and Terence Jones(Kentucky) taken 18th overall. Throw in a first round draft pick along with a package of some of these players and the Magic would be hard pressed not to make a deal happen.

Open an Account for the best Sportsbook Parlay and Vegas Teaser Payouts in the Industry.