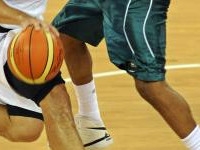 On Christmas Day, the season officially opens with 5 games to be played. One of the most anticipated games include the Dec 25 – Mavericks vs Heat game. The game is the most anticipated game for many reasons. One is that it is a rematch between the two teams that met in the Finals. The second reason is so that the fans can see if the teams have the chance to win the championship again especially with their roster changes. The preseason events were cut short like the signing of free agents and trading but teams have made the most of the time that was allotted for them to get work done. Start your Basketball Betting action on Dallas Mavericks vs. Miami Heat game.


The championship win by the Dallas Mavericks last season was unexpected by many because they were up against the star-studded Miami Heat. This year, they are again expected not to win the championship mainly because they did not sign two key players that helped them win the championship. Tyson Chandler who was their main defensive stopper has moved to New York to join Amare and Carmelo and J.J. Barea was signed by Minnesota to mentor Ricky Rubio and help him transition to become a marquee player.
The Heat on the other hand has kept their core group intact and they were even able to add a defensive stopper in Battier. This makes it tough for teams to score because most of their scorers will be heavily guarded. And with Haslem in great condition, it will be that much harder to score against the Heat. Check the NBA Odds forDallas Mavericks vs. Miami Heat game.
If you plan on betting, the odds are heavily stacked on Miami's favor. Dallas needs more time to get their game together especially because of the loss of Chandler and Barea. The addition of Battier will not disrupt the offense of Miami which will still make them a great offensive team. The chances of Miami losing are very slim. It is so slim that it is almost a sure win so if you want to start your season right, you should be on Miami.
Open an account for the best Sportsbook Parlay and Vegas Teaser Payouts in the Industry.