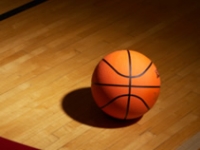 Although they are no longer capable of getting the top seed in the West, the Oklahoma City Thunder will still have the second spot in the conference. The Thunder will be at home with its second to last game this regular season and will be taking on the Sacramento Kings. The Kings are also in their second to last game this year but they have other concerns to think about.
The 46-18 Thunder has gone on three straight times where they win two games in a row and lose one after that. The most recent cycle ended on Sunday with a loss to the Los Angeles Lakers. Start your Basketball Betting action on Sacramento Kings vs. Oklahoma City Thunder game.
James Harden, the team's third-leading scorer with 16.8 points per game, is expected to be out after taking a heavy elbow to the head from the Lakers' Metta World Peace on Sunday.
The tandem of Kevin Durant and Russell Westbrook is averaging nearly fifty points per game. Durant has tied Kobe Bryant for the league's top number with 27.9 per game.
The Sacramento Kings have dealt with some serious concerns that go beyond the court. The 21-43 Kings are one game ahead of New Orleans for the worst record in the West and the third worst in the NBA. However, the Kings are particularly concerned about the team's immediate future in Sacramento. The funding for a new arena in the Sacramento area has fallen through, thus creating even more of a risk for the Kings to potentially leave the city this offseason. Check the Sportsbook Lines for Sacramento Kings vs. Oklahoma City Thunder game.
The Kings have particularly been hurt by giving up 104.4 points per game. This makes for the league's worst defense. The Kings have a few players who have been proficient on the court though. However, Marcus Thornton will be a day to day decision. He sat out the last two games as a healthy scratch. Thornton leads the Kings with 18.7 points per game. DeMarcus Cousins is not too far off with 17.8 per game. Tyreke Evans also has 16.4 per game.
There are no bets available for this game but it is expected that the Thunder would have a -15 advantage or greater in the event that a betting line is set up. This is due to the high disparity between these teams.
Open an account for the best Sportsbook Parlay and Vegas Teaser Payouts in the Industry.