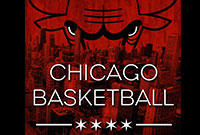 Chicago Bulls' basketball betting fans were mostly concerned about one thing. Could Derrick Rose and Jimmy Butler get along in the backcourt? Rose being traded to the New York Knicks rendered that question moot, but it also opens the door for 14th overall pick in the first round of the NBA draft Denzel Valentine to become in 2016-17 what Rose was to the Bulls in 2008-09. Sure, Rose was the 1st overall pick in that year's draft, but as they say, beggars can't be choosers.
As basketball betting fans might remember, Derrick Rose was the 2009 Rookie of the Year, as well as the 2011 league MVP. Unfortunately, from that point on Rose struggled on-and-off with knee injuries. First a torn ACL made miss the entire 2012–13 season. He returned in 2013-14 but only played 10 games before a torn meniscus took him out for the rest of the campaign. In the two subsequent seasons, Rose played under 70 games each; 51 in 2014-15, and 66 in 2015–16 (which the Bulls finished with a 42-40 record, missing the postseason for the first time in eight years). Rose averaged 19.7 points, 6.2 assists, 3.7 rebounds, and 35.0 minutes per game in 406 regular season games, and 23.7 points, 7.1 assists, 4.8 rebounds, and 40.6 minutes per game in 41 playoffs games in seven seasons with Chicago.

On June 22nd, the Bulls traded Rose, Justin Holiday, and a 2017 second-round draft pick to the Knicks in exchange for point guard José Calderón, shooting guard Jerian Grant, and center Robin Lopez. The 7' Lopez might be able to help Chicago fill the gap at the center position. Perhaps as a show of solidarity, Joakim Noah signed with the Knicks on July 8th, and Pau Gasol has cowardly defected to the hated (by me) San Antonio Spurs. That would leave Nikola Mirotić as the go-to big guy in the Windy City. Last season Mirotić played 16 fewer games than in 2014-15 but posted better numbers, with 11.8 points, 1.5 assists, 5.5 rebounds, and 24.9 minutes per game in 66 regular season games. Additionally, power forward/center Cristiano Felicio showed some promise late in the season.

But back to Valentine, he has the potential to improve the Bulls' scoring in general and shooting in particular. The 22 year old scored 19.2 points per game and shot .462 from the field and .444 from the three-point line in 31 games with Michigan State in 2015-16. Moreover, Valentine is the only player to average at least 19 points, 7 rebounds and 7 assists since the NCAA began officially keeping track of assists in 1983-84. More importantly for Chicago, he stayed in college for the full four-year ride, so that his learning curve should not be as steep as that of a Ben Simmons who played only one year in college, or a Thon Maker who skipped college altogether. Bulls' basketball betting fans should remain optimistic that the team will at least return to the playoffs, though at +4050 on SBG Global sportsbook, their odds to win the championship are not quite as good as they could be.