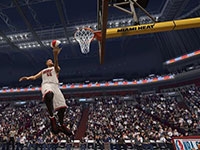 The Thunder and Spurs head back to San Antonio tonight for game five of what has suddenly become a competitive series to say the least. The game at the AT&T Center tips off this evening at 9:00ET and can be seen nationally on TNT.
After San Antonio jumped out to a 2-0 lead in this matchup, with both games being played in the city of the Alamo, most prognosticators had the Spurs on their way to meet most likely, Miami for the NBA Championship. But a change of scenery, and a few changes by Thunder coach Scott Brooks changed that scenario quickly. By the way, the aforementioned Heat dropped their second in a row in Beantown last night so we now have both of these conference finals tied at two wins each.
San Antonio won game one in this series by just 3 points, 101-98 on May 27th. Manu Ginobili starred in that one off the bench, scoring 26 points. They followed that with a much more impressive win last Tuesday beating the Thunder 120-111.
Ginobili did well in that one too with 20, but Tony Parker stole the show with 34 points. The Thunder's triumvirate of Durant, Westbrook and Harden tried their best to keep up with 31, 27, and 30 points respectively, but it was to no avail. Start your NBA Betting action on Thunder vs. Spurs game.
Then a funny thing happened on the way to Oklahoma, the Thunder decided to play some defense and sparked by the home crowd at Chesapeake Energy Arena easily prevailed by 20, 102-82. Defense was especially noticeable from Thabo Sefolosha who kept Tony Parker and Manu Ginoboli in check for most of the night. Putting Thabo on Tony and Manu was one of those critical changes made by Thunder coach Brooks mentioned earlier that has made a difference. That ended the Spurs 20 game win streak dating back to the 2012 regular season. Check the Sports betting Odds for Thunder vs. Spurs game.
On Saturday, the big men came out to play for OKC with Serge Ibaka and Kendrick Perkins combining for 37 points in the Thunders 109-103 victory. So we're back in Texas with this series even at two wins apiece.
The Spurs have been installed as 5 point home favorites on a $110/$100 moneyline. The same moneyline holds for the over/under of 202.5 total points.
Open an account to take advantage of the Best Initial and Reload Bonuses in the Industry.