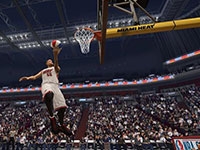 The Kings can trade in their crowns for cowboy hats as they head to "Big D" tonight in a matchup between Sacramento and Dallas tipping off at American Airlines Arena beginning at 8:30ET.
The Kings come in a bit battered with injuries to Marcus Thornton, Francisco Garcia and John Salmons. With those three sitting, Jimmy (Jimmers) Fredette was summoned by Sacramento coach Keith Smart to start against Houston on Sunday. He responded well on the offensive end scoring 17 points. However, he did not fare as well defensively against the Rockets Courtney Lee who netted a game high 25 points for Houston. The Kings were 17 of 37 from the free throw line and committed 21 turnovers in what turned out to be a disappointing 104-87 in front of the Sacramento faithfuls. Start your Basketball Betting action on Sacramento Kings vs. Dallas Mavericks game.
Thornton may be available tonight, but its more than likely Garcia will be out again and Salmons will miss his ninth straight. The lady you hear singing in Sacramento is the fat one, as the Kings are once again far out of playoff contention. They are second from the bottom in the West at 19-38. They are worst in the conference in road affairs at 5-23.
Dallas will be without LaMarr Odom, not just for tonight's contest, but for the rest of the season. He and the Mavs parted ways yesterday after a very unimpressive stint with Dallas came to an end. He must have missed the bright lights of L.A. and wife Chloe Kardashian too much.
The Mavericks have greater concerns at this point, coming off a 94-89 loss at Memphis on Saturday. They've dropped their last two overall and their last one at home entering tonight's contest. Two and a half games separate sixth place Houston, whom the Mavs trail by one game, from tenth place Utah for the final spots in the Western Conference playoff picture. Check the Sportsbook Lines for Sacramento Kings vs. Dallas Mavericks game.
Dallas has not lost to the Kings at home in over 8 years. With that, the Mavericks are 9 point home favorites at $110/$100. The same moneyline applies for the over/under of 201.5.
Open an account for the best Sportsbook Parlay and Vegas Teaser Payouts in the Industry.