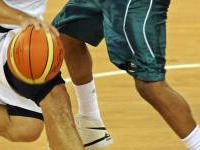 The Minnesota Timberwolves were having what looked like a very promising season, with Kevin Love and point guard Ricky Rubio leading the way toward a playoff berth.
All of that changed for the worse on Friday, when the 21-year-old, who was scoring 10.6 points and garnering 8.2 assists a game, tore his ACL in the waning seconds of a 105-102 loss to the Los Angeles Lakers. Things can change for a team in one moment, changing the whole complexion of the season. Start your Basketball Betting action on Minnesota Timberwolves vs. Phoenix Suns game.
In the first game without Rubio the .500 Timberwolves lost by six to the West Division's worst team, the New Orleans Hornets.
While Rubio's replacement, Luke Ridnour, had a good game, scoring 14 and dealing out 10 assists, Martell Webster, the new shooting guard, only scored two points. He will have to step it up in the future if they want to have any chance at all of winning games. Check the NBA Lines for Minnesota Timberwolves vs. Phoenix Suns game
Love, the unofficial leader of the team, says that they need to move on and focus on still making the playoffs, which starts with a Monday matchup with the surging Phoenix Suns, who have beat the Timberwolves nine straight times, and are favored by 3 1/2 in this game. The Timberwolves at Suns game is in Phoenix, and the Suns are led by wily veteran Steve Nash, who is averaging almost 14 points and 11 assists per contest. Their five game home winning streak started with a victory over the Timberwolves on March 1st.
The Suns have won five games in a row at home, and show no signs of letting up soon. With Rubio out, the over/under of 198 might seem a bit high, but both of these teams can score in bunches. Look for a fairly close game, with the Suns likely coming away with the victory. Phoenix won the last meeting between the two 104-95, but Rubio was still on the roster in that one.
Open an account for the best Sportsbook Parlay and Vegas Teaser Payouts in the Industry.