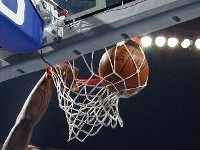 Opening night for the Los Angeles Clippers and Golden State Warriors will be one of the more interesting games of Christmas night. These two teams are coming off of disappointing seasons in the Pacific Division and are looking to really make some noise in the West. These lower tier teams have made some dramatic changes and are hoping that their off season acquisitions will make a big impact in the upcoming season.
The Los Angeles Clippers made the most noise this offseason by receiving Chris Paul as their new point guard. The duo of Chris Paul and Blake Griffin will prove to be one of the most dangerous one-two punches in the league. The Clippers were also able to acquire Chauncey Billups and the team is now stacked with a good mixture of veterans and fresh talent. These two players have NBA analysts predicting that the team will make it to the playoffs. Start your Basketball Betting action on Los Angeles Clippers vs. Golden State Warriors game.
The Golden State Warriors on the other hand have made moves but nothing as dramatic as the Clippers. Acquiring role players to help Stephen Curry and Monta Ellis was the Warriors' focus but acquiring Mark Jackson as their head coach has proven to be the biggest move for the team. Mark Jackson is arguably one of the most intelligent point guards to ever play the game and will be crucial to the growth of Stephen Curry. Check the NBA Odds for Los Angeles Clippers vs. Golden State Warriors game.
These two teams will battle it out for the very first time this season and look to see an incredible match up between Chris Paul and Stephen Curry. Blake Griffin however will have a field day as the Warriors lack inside presence and so this game will be fairly high scoring. Look to see the Warriors outlast the Clippers in a fast and upbeat game. Monta Ellis will score in bunches and the Warriors will win this shootout.
Open an account for the best Sportsbook Parlay and Vegas Teaser Payouts in the Industry.