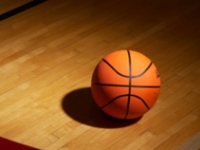 The Los Angeles Lakers will be making a cross-country trip on Wednesday to take on the Washington Wizards at the Verizon Center. The Lakers are 23-15 and are fourth in the Western Conference. The Wizards are 8-29 and are two and a half games ahead of the Charlotte Bobcats, the worst team in the NBA. This will be the only game between these two teams this year.
The Lakers are only 6-13 on the road. However, the Wizards are 5-15 at the Verizon Center.
The Los Angeles Lakers have moved on in spite of controversy over Kobe Bryant's broken nose. The team won three games in a row before losing yesterday in overtime to Detroit. Start your NBA Betting action on Los Angeles Lakers at Washington Wizards game.
Kobe Bryant has not shown any signs of slowing down in recent weeks. He has scored at least 20 points in each of his last five games, giving him 28.7 points per game this year. This is the best total in the NBA. Andrew Bynum is third in the NBA with 12.9 rebounds in each game while Pau Gasol is not too far off with 10.3 rebounds.
The Wizards have the second worst defense in the NBA, giving up 101.8 points in each game. They have lost seven of their last eight games with the most recent loss being a 120-100 loss to Golden State on Monday. Check the NBA Odds for Los Angeles Lakers vs. Detroit Pistons game.
Rashard Lewis is not going to be available for the Wizards. He has been out recently with a knee injury. Nick Young, who is second on the Wizards with 16.8 points per game, will play. His action was limited last week due to a knee injury. John Wall still leads the Wizards with 17.6 points and 7.8 assists in each game.
The Lakers are strong favorites in spite of having to travel all the way out to the East Coast for the game. The Lakers have a -7 advantage over the Wizards. The over/under is 193 with a -110 payout going out no matter whether a person chooses the over or under.
Open an account for the best Sportsbook Parlay and Vegas Teaser Payouts in the Industry.