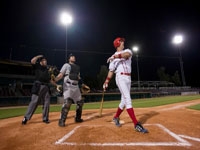 With the Wild card games over and the post season fully set, we now preview the Division series in our MLB Betting Picks. The Kansas City Royals were able to squeeze in after a dramatic win against the Oakland A's and the San Francisco Giants powered through and shut out the Pittsburg Pirates to show they could be contenders for another trip to the Fall Classic. But the if there is something about baseball and the post season is that anything can happen.
To start the Division series, tonight we will see Miguel Cabrera and the Detroit Tigers take on Nelson Cruz and the Baltimore Orioles. The slight edge on this series is Detroit's tandem of Miguel Cabrera, J.D. Martinez and Victor Martinez. Our MLB Betting Picks are leaning towards the Tigers, that is if Detroit is able to mix their strategy up and prevent becoming predictable, they should be able to move on. Expect this series to go to distance.
On the other series that start tonight, the Royals come down from the high that was their Wild card comeback victory and face the Angels. Some experts believe that if the Royals continue with the performance they had on Tuesday night, they could continue their Cinderella run. However, the Angels pose to be a large obstacle. If Mike Trout plays a key role on the series, this series will see the Los Angeles Angels move on. This series will go to four games.
One thing must be said about these four teams, all of them are strong candidates to bring home the pennant in October. The MLB betting picks for this post season for a American League team to become World Champions is very likely. On the National League it could be argued that perhaps only the Nationals could be the contenders for the title.