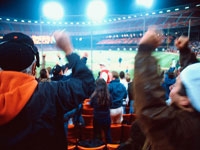 This series resumes tonight in Pittsburgh's PNC Park after an opening game victory by the Pirates over the Reds on Monday. The first pitch is scheduled for 7:05ET under clear skies and a comfortable temperature of 65 degrees.
The Reds were anything but comfortable yesterday, suffering a 4-1 loss with their lone run coming in the ninth after being held scoreless through the first eight frames by the Bucs James McDonald. He allowed the normally potent Reds bats just 5 hits. Ryan Hanigan had two of those for Cincy. Start your MLB Betting action on Reds vs. Pirates game.
The Pirates got a pair of hits each from Neil Walker, Rod Barajas and Pedro Alvarez and are now an even 24-24 this year. They have won four in a row, albeit, three of them coming at the expense of the worst team in the majors, Chicago Cubs, over the weekend. They are resting solidly in third place of the National League Central, 2.5 games ahead of fourth place Houston and the same 2.5 back of second place St.Louis.
Cincinnati leads the division with an overall mark of 27-21 a half game better than the Cardinals. Cincinatti has won eight of its last ten and is just 12-12 away from the Great American Ball Park. Pittsburgh is 15-10 at PNC. Even without one on Monday, Cincinnati has hit 20 round trippers in their last 10 contests. That would be an average of two per game for you mathematically challenged out there. Check the Sportsbook Odds for Reds vs. Pirates game.
Pittsburgh has been one of the worst hitting teams in baseball, but fattened up on Cubs pitching over the weekend and by treating Bronson Arroyo rudely during his four inning stint yesterday. He threw one pitch shy of eighty on a 90 plus degree Memorial Day in the Steel City.
Tonight's pitchers are right hander Homer Bailey for the Reds who has a 3-3 mark and 4.19 earned run average entering tonights affair. He pitched well last Thursday versus Atlanta yielding just 2 runs to the Braves in 6 innings of work. Another righty, Charlie Morton takes the hill for the Pirates at 2-5 on the season and a 4.27 ERA.
Cincinnati is a road favorite at -$122, while Pittsburgh is +$112. The over/under is 8 total runs on a moneyline of $115/$100.

Open an account to take advantage of the Best Initial and Reload Bonuses in the Industry.