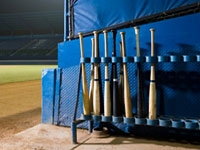 The Pittsburgh Pirates sail into Cincinnati tonight to begin a 3 game set versus the Reds. The contest in the Great American Ballpark is scheduled to start at 7:10 ET.
Pittsburgh (72-67) was once considered a contender for the playoffs this year. But that was prior to their current 9-20 skid since August 9th. They are 11 games behind tonight's opponent and trail St. Louis by 2.5 games for second place in the AL Central as well as a National League wild card spot. They are 30-37 away from the Steel City.
Cincinnati (84-57) leads the second place Cardinals by 8.5 games and are 44-28 in Cincy. The Pirates were swept by the lowly Cubs in Pittsburgh to end the week being outscored 20-7 in the 3 game series. The Reds fared just slightly better in their last series against the only team worse than the Cubs in the National League dropping 2 of 3 to the Astros in Cincinnati. Check the Baseball Lines for Pirates vs. Reds Game.
Tonight's pitchers are lefty Wandy Rodriguez (10-13, 3.71 ERA) for the Bucs and righthander Mat Latos (12-4, 3.69 ERA) for the Reds. Against left-handers, the Reds are 29-15 on the season, and 2-0 in their last 10 games. Against righties, the Pirates are 52-50 overall, and 2-5 in their last 10.
The Pirates are 2-7 SU in their last 9 games, and 0-5 SU in their last 5 on the road. The Reds are 2-4 SU in their last 6 games, and 2-5 SU in their last 7 at home. The total has gone UNDER in 4 of Cincinnati's last 6 games, and UNDER in 4 of their last 6 at home.
The teams are an even 6-6 in the dozen games played thus far this season. The Pirates have gone 7-3 SU against the Reds when playing in Cincy. Start your MLB Baseball Betting on Pirates vs. Reds Game.
Cincinnati is a prohibitive favorite, listed at a -$165. Pittsburgh is at +$155. As the favorite, the Reds are 66-37 on the season, and 4-5 in their last 10. The Pirates are 32-45 overall as the underdog, and 0-3 in their last 10. The over/under of 7.5 runs is set at a -$110.
Open an Account for the best Sportsbook Parlay and Vegas Teaser Payouts in the Industry.
Check the Game Podcast: