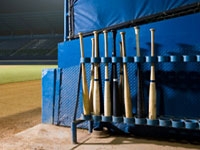 Play Ball! That proclamation will be heard all across the U.S. once again beginning today after the four day all star break ended on Thursday. What better place to resume play, than at Yankee Stadium in New York.
That is where the Los Angeles Angels will meet the Yankees with the first pitch of the second half scheduled for 7:05ET. The game can be seen in most of the U.S. on the MLB Network. Start your MLB Betting action on Angels vs. Yankees game.
The Angels finished the first half of the season on an upbeat note, taking two of three from the Baltimore Orioles. On Sunday, in the last game prior to the break, spot starter Brad Mills pitched five solid innings after being summoned from the minors to fill in for an injured Dan Haren and Los Angeles shut out the Orioles 6-0.
Four halo wearers, Mark Trumbo, Mike Trout, Erick Aybar and Albert Pujols sent balls to the heavens in the form of home runs for L.A. The Angels (48-38) are attempting to catch the Rangers for the top spot in the AL West. They currently trail them by 4 games. They are 5-5 in their last 10 and are 23-20 away from Hollywood.
The Yankees (52-33) are the team being chased in the AL East as they sit atop the division, 7 games ahead of Baltimore. In their past 10 games, they are 6-4 and are 25-16 in the Bronx.
New York was also victorious in 3 of 4 games entering the all star intermission from their hottest rival, Boston Red Sox. The 3 wins included Sunday's 7-3 triumph behind Ivan Nova on the mound. Check the MLB Odds for Angels vs. Yankees game.
Tonight, southpaw CJ Wilson takes the hill for Los Angeles. He has 9 wins against 5 losses and an earned run average of 2.43. Righthander Hiroki Kuroda gets the nod for New York. He is 8-7, with a 3.50 ERA.
The Yankees are home favorites at -$125, while the Angels have been posted at a +$115. You can bet the over / under of 8.5 total runs, if you're willing to lay $120 to win $100.

Open an Account for the best Sportsbook Parlay and Vegas Teaser Payouts in the Industry.