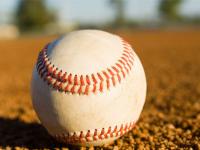 The MLB trade deadline is fast approaching, and the baseball betting landscape could irrevocably change in the days leading to July, 31st. In the most recent trading news, the Washington Nationals and the St. Louis Cardinals have designated Greg Dobbs and Pete Kozma for assignment, respectively.
For those who do not know or remember, a team that designates a player for assignment -that is, removes him from the 40 man roster- must follow one of the following courses of action:
· Return the player to the 40-man roster within ten days from the designation date.
· Trade the player.
· Release the player.
· Send the player to the minor leagues.
Dobbs is a 35 year old veteran who has played mainly as a 3rd baseman for four teams in his 11-year career in the Majors. His designation for assignment makes room to promote Taylor Hill from the minors. Hill is a 25 year old right-handed pitcher selected in the 6th round of the 2011 draft. The promotion does not mean Hill work as a starter as he has had in the minors.
Similarly, the Cardinals have designated 26 year old infielder Pete Kozma for assignment in order to possibly create space in the main roster for pitcher Marco Gonzalez. Though Kozma rated out as one of the most productive shortstops, he seems to have peaked back in 2012-2013. As for Gonzales, the 22 year old was rated 28 in Baseball America's 2013 top 500 prospects, thanks to his fastball and changeup, among other qualities.
In other news, the San Diego Padres recently fired general manager Josh Byrnes, and are looking to make even more changes, in particularly regarding late-inning relievers Huston Street and Joaquin Benoit, for whom they have received a considerable amount of trade inquiries. Starter Ian Kennedy and 3rd baseman Chase Headley are also expected to bring strong returns for a team that MLB betting experts have pegged as a seller. Teams potentially looking for late-inning relief in the trade market include the Tigers, Angels, Blue Jays, Orioles, Brewers, Marlins, Yankees, Twins, and Indians.