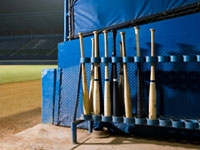 The New York Yankees had a lead over the Chicago White Sox yesterday night but blew it after White Sox outfielder Dayan Viciedo had a three run home run in the ninth inning to give the White Sox a 4-3 victory. The 46-29 Yankees are going to try and get back at the 41-35 White Sox in today's game at Yankee Stadium.
The pitchers for today's game are both rookies. Adam Warren will be making his first ever major league appearance for the Yankees today. Warren was 5-5 in fifteen starts with the Yankees' AAA team in Scranton this year. He was forced up to the big show after C.C. Sabathia and Andy Pettitte both got on the disabled list. Start your Baseball Betting action on White Sox at Yankees game.
Jose Quintana will be starting for the White Sox. Quintana is 2-1 and has a 1.25 ERA. He has not given up a run in his last sixteen innings. However, he did not get a decision in his last two starts in spite of having 10 strikeouts and giving up 11 hits, no runs and no walks in eight-inning outings with Milwaukee and the Los Angeles Dodgers.
Paul Konerko has been struggling for the White Sox lately. Konerko has fallen to second in the American League with a .332 batting average. He had a .359 average two weeks ago. Meanwhile, recently acquired third baseman Kevin Youkilis has been on a good run since coming to the White Sox. Youkilis has gone 5-16 for the White Sox in the last four games.
Alex Rodriguez has been struggling with a .269 average for the Yankees this year. However, he also has a hit in seven of his last ten games. Rafael Soriano has also stepped up as the closer for the Yankees in Mariano Rivera's absence. Soriano has seventeen saves so far.
The Yankees are favored to win with -139 MLB odds. The White Sox are at a +119 disadvantage. The Yankees also have +140 odds to win by at least two runs. The over/under on runs that would be scored during the game is 10.5.
Open an account to take advantage of the Best Initial and Reload Bonuses in the Industry.