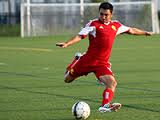 In the FIFA 2014 World Cup Round of 16 this past Tuesday, the 1st of July in the city of Salvador in the Fonte Nova Stadium the United States lost the game to Belgium 2-1 and that became the end of the road for an American dream, but a game and a night few people will forget. Fans in Brazil and others in Boston, Baltimore or Brussels time seemed to come to a standstill and the USA and Belgium went the distance and enthralled the world as fans watched the exciting game.

The American fans packed Soldier Field in Chicago, Petro Park in San Diego, Bryan Park in New York, Market Square in Pittsburgh, Freedom Plaza in Washington, D.C. and around city hall in Boston and many other locations throughout the USA to watch this game. Actually, at Soldier field, there were more than 28,000 fans who watch the game on big screens. These are proof that soccer finally has taken a place of importance in the United States as Americans across all fifty (50) of the states united to watch this world soccer match between the USA and Belgium.

As the game proceeded the fans lived through a heart beating final with pain and pride and then defeat as the home of the brave had another lesson of courage. At 2-0 in extra time the USA seemed to be beaten, but then they rallied late and made the score 2-1 and just missed a second goal which would have sent the game to penalties, and with the way Howard played the game defending the goal, they could have easily been favorites on penalties.

But as it turned out at the final whistle, it was not to be for the USA team as the players all went to their knees and their pain was shared around the world. Coach Kinsmann after the game said, "My players went to their limits, but every one of them did their country proud."

In this defeat the Americans found pride in the play of Tim Howard with the number 1 on his jersey, who plays for Everton of the English Premier League, made more saves (15) in a World Cup since they started keeping records back in 1966. He made saves with his feet, his hands, his legs and even his head.

So World Cup fans of the United States you won respect, but did not win a place in the quarter finals and the World Cup continues without you. It now goes on with Belgium a team shinning with talent and a team they may push Argentina to the brink and even more in Brazilia in the quarter finals. So if you're looking at the World Cup odds don't overlook the Belgium 'Red Devils.'