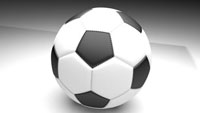 This weekend should give us a Super Sunday the 31st of May in the MLS Soccer League in the USA with the Champions Galaxy of Los Angeles playing the Revolution of New England at the Gillette Stadium in Foxboro, Massachusetts with kick-off scheduled for 7:05 PM ET.
The opening gambling odds for this MLS game on Sunday the 31st of May 2015 has the Revolution of New England favored at +125 on the Money Line with the Under 2 ½ -125 and -½ +125 on Goal Line, while the Galaxy of Los Angeles is at +230 on ML with the Over 2 ½ -105 and +1/2 -155 on the Goal Line and the game can be viewed on Fox S1 TV.
The reigning MLS Cup Champ have been struggling in the early part of their season, and now have seemed to have found their way, and are climbing slowly up in their Western Conference rankings after 2 consecutive wins. While the Revolution still remembers a struggling loss to Los Angles back in December and will be seeking revenge in this game.
If you Bet on MLS at an Offshore sportsbook, and are a Revolution of New England fan, then realize your team comes into this rematch against the Galaxy lacking good form. The team has not had a win in their last 4 games, with 3 ties and a loss, which included a 1 to 1 tie this past Saturday at their home venue. They gave a great performance in their last tie with the Galaxy as they played for over 30 minutes of the game with only 9 players. In this upcoming game Sunday will be without two star players in C. Tierney and L. Nguyen who are suspended resulting from red card violations in their last game. Nguyen leading the team with 18 goals to date, which leaves the Revolution offense with hole in their midfield. But their coach seems to think their bench is strong enough to overcome the lack of Nguyen in their midfield.
Thus the Revolution will be looking to striker C. Davies who has made 5 goals in their ultimate 7 games. Davies, along with J. Agudelo, who is also scoring on a regular basis, should fare well against the struggling defense of the Galaxy. Yes it's hard to believe but your Revolution is still undefeated in their home game win 3 wins and 4 tie games those 7 last games.
Then for the Galaxy of Los Angeles fans your team is finally moving up in the rankings, as they came back from a very difficult five scoreless games, but have made a remarkable comeback by winning their last 2 outings 1-0 against Real Salt Lake and the Houston Dynamo.
Their sudden return to winning has come as their magical striker R. Keane from Ireland returned from a groin injury. Now that he's back in good health he could be a key to a win over the Revolution in this difficult road game in Foxboro on Sunday. In the last December win Keane made the MLS Championship Cup goal to clinch the Title for the Galaxy 2-1 on OT, and that goal earned him the tournament MVP. That plus in the regular season Keane scored 2 goals and assisting in 2 in their 5-1 win Revolution.
If Keane can perform as he has in previous outings against the Revolution he could bring the Galaxy a much needed road win, as to date the Los Angeles team has not had a road win this season as in their 7 road games they are with 3 ties and 4 losses on the road. Plus this season they have given up some 15 goals and 12 of those goals were in their 7 game on the road.
The media experts predict the Revolution of New England will have a sweet win at home, and overcome the Galaxy of Los Angeles 2-1 in this Sunday MLS matchup!