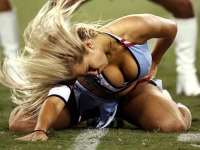 The 2014 CFL season had a run with the BC Lions being 15/4 favorites to win the 102nd Grey Cup. The Calgary Stampeders and Saskatchewan Roughriders both had 4/1 odds as well. This all came amid a big change in the CFL schedule thanks to there being a new team coming into the league that year.
The addition of the Ottawa RedBlacks as the ninth team in the CFL prompted the creation of a 20-week schedule. Each team would have two bye weeks. The RedBlacks were 2-16 in their first season. They did have 18/1 odds to start.
The Montreal Alouettes were led by former Heisman Trophy-winning quarterback Troy Smith as the person who would come in to replace retired quarterback Anthony Calvillo. The Als, who had 8/1 odds, went 9-9 and reached the Division Finals. However, most of the work came from Jonathan Crompton as he replaced both Smith and Alex Brink at the helm due to their inefficiency.
The Hamilton Tiger-Cats had7/1 odds and won the East Division with a 9-9 record while defeating the Als in a tiebreaker. The team ended up making it all the way into the Grey Cup.
The Calgary Stampeders went 15-3 for the best record in the league. Led by star running back Jon Cornish and Brandon Smith and Jamar Wall on the defensive line, the Stamps defeated the Edmonton Eskimos in the Division Finals to get to the Grey Cup.
The Stamps would beat the Cats 20-16 in the Grey Cup. This was the seventh time that Calgary has won the CFL championship.
The BC Lions' Solomon Elimimian was the CFL's MVP for the year. He had 143 tackles that year; this is the most that a player has had in a single season in a CFL season. He also had five sacks and three fumble recoveries for the Lions.
Edmonton linebacker Dexter McCoil was also voted as the league's top rookie. He had six interceptions, four sacks and 67 tackles for the season.