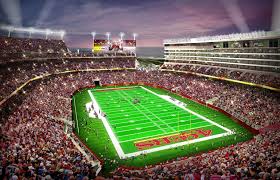 The 102nd Grey Cup took place in November 2014 in Vancouver. The Calgary Stampeders had 4-1 odds to win the event at the start of the season and were 1-4 favorites to win on the day of the event while the Hamilton Tiger-Cats had 3-1 odds. The specific point line for the game had the Stamps has an 8.5-point favorite to win the match.
The Stampeders took a 20-16 victory for their seventh Grey Cup but it was not without a bit of a challenge by the Tiger-Cats. In fact, the Cats actually had a chance to go after the lead at the very end of the game during one last drive.
The Stamps took a 17-0 lead early on the game. This came thanks to two rushing touchdowns by Drew Tate. The Cats did get on the board before the second half with a 45-yard touchdown pass from Zach Collaros to Brandon Banks.
Calgary quarterback Bo Levi Mitchell had ten straight pass completions in the third quarter, thus setting a Grey Cup record. However, the Stamps could not get his work to convert into a touchdown as the team had to settle for a field goal.
The Cats did make an attempt to catch up in the fourth quarter. Justin Medlock had three field goals for the team in the quarter. One came after a pass by Mitchell was intercepted by Delvin Breaux.
The Cats appeared to have scored a touchdown to take the lead with a minute left after Brandon Banks ran a punt back 90 yards. However, an illegal block penalty for the Cats caused the run to be called back. Hamilton was unable to get one last touchdown in the final minute, thus giving the Stampeders the victory.
Bo Levi Mitchell was named the MVP for having 334 passing yards. Tiger-Cats receiver Andy Fantuz, who had 81 receiving yards, received the Dick Suderman Trophy for being the best Canadian-born player in the game.