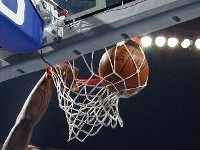 The road ahead before March Madness is perilous, and not until the final buzzer, NCAA Basketball betting will have the brackets lined up for the tournament. Currently there are several teams racing to get their late entries on Selection Sunday, however there is another race that finds the best squads in the nation are battling exhaustingly to gain the much desired number 1 seed in the March Madness bracket.
The big front-runner in this race are the still undefeated Kentucky Wildcats. Not only have they beaten all the challenges they have faced, they have done it convincingly. They have faced ranked opponents during this season and they have taken victories with considerable margins. They are well rounded, and play excellent in both sides of the court. Their schedule seems favorable enough to consider them as entering March Madness with a flawless record.
The Virginia Cavaliers are a darling team when it comes to NCAA Basketball betting. This team really hustles and plays excellent defense. They might not have enough flash on offense, but on defense they manage to put on some fantastic displays. Their merit comes from being able to repel difficult challenges for teams that are making a push for the tournament, and still come out on top.
Early in the season, The Duke Blue Devils suffered two tough losses, and since then they have dedicated the rest of the season on becoming one of the nations best teams. This team has steadily evolved during the season to become a serious contender. As the season has progressed this team has shown enough potential to make a Final Four trip.
Finally the final number 1 seed can be a toss up between Wisconsin, Gonzaga and Villanova. However, NCAA Basketball betting insiders are leaning towards the Villanova Wildcats, mainly because this team has shown a bit more consistency than the other two teams. Unless, something out of the ordinary happens in the coming days, expect Villanova to edge out that spot.