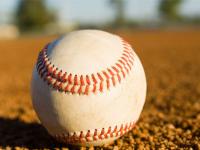 When all was said and done, these Tigers were toothless against a team of Giants. San Francisco completed a 4 game sweep of Detroit in the 2012 World Series Sunday night with a 4-3, 10 inning victory. The series ended in Motown, now known in baseball circles as "Notown."
This result begs the question, how does a team sweep the mighty New York Yankees in the ALCS to get here, then get swept themselves? Well, for starters, the Yanks losing Derek Jeter in the first contest of the championship series didnt hurt in answering the former question and speaking of starters, their ace starter, Justin Verlander yielding 2 homers to a guy nicknamed "Panda" did'nt help the latter.
In the meantime the Giants had to come back twice to capture the last 3 games in each of their series versus the Reds and Cardinals to get here. Start your MLB Gambling on the 2013 MLB Season.
In game one, it was Pablo Sandoval who set the sweep table, by hitting 2 round trippers off Verlander and adding a third off Al Alburquerque. He went 4 for 4 with 4 ribbies on the night. Barry Zito pitched a solid 5 and 2/3 innings allowing 1 run on 6 hits in the eventual 8-3 Giants victory. Ironically, Sandoval was benched during San Francisco's title run in 2010 and Zito was left off the roster entirely.
Detroit was shutout in game 2, falling 2-0, due for the most part to Madison Bumgarner pitching 7 innings of 2 hit ball while striking out 8. Doug Fister took the hard luck loss for Detroit. The long ball was nowhere to be found in this one, with the go ahead run scoring on a barely fair bunt that set up a 1-0 lead in the seventh.
The venues shifted east for game 3, but the result was the same. Another 2-0 triumph by the Giants. 2012 MVP and triple crown winner Miguel Cabrera and clean-up hitter Prince Fielder were once again among the missing on Detroit's offense. The combination of Ryan Vogelsong and new relief star Tim Lincecum combined for 8 shutout innings on just 5 hits. Check the Baseball Lines for 2013 MLB Season.
In the series finale, the Tigers fought and clawed for their very survival, but could'nt deny these mighty Giants their due in the 4-3 ten inning series clinching win. Matt Cain started this one for SF, but received a no decision. Marc Scutaro, one of the stars in this series, along with series MVP Sandoval, got the winning hit when he singled with 2 outs in the tenth and the brooms came out by the bay.
All of us at SBG Global Sportsbook would like to say to the Giants and their fans, "Hail to the 2012 World Series Champion San Francisco Giants!"
Open an Account for the best Sportsbook Parlay and Vegas Teaser Payouts in the Industry.
Check the Game Podcast