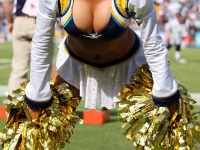 The Cleveland Gladiators did not do all that well in the 2013 AFL season. The Gladiators only went 4-14 during that season. The team also had 20/1 odds to win ArenaBowl XXVII as well. However, the Gladiators took those 20/1 odds and ran off all the way to the ArenaBowl. Still, the team was unable to finish the job with a title for the year.
Much of what helped the Gladiators came from new quarterback Shane Austin. Austin was the backup to Chris Dieker but proved to be more competitive and powerful as he came into the game and eventually became the starter.
Head coach Steve Thonn was also noticed as being a little more experimental with his play-calling strategy. An extended focus on the passing game was a key aspect of his strategy for the season.
This helped get the Gladiators to surpass the odds that they had on the betting lines at the start of the year. The Gladiators ended up with a 17-1 record. This set the AFL reason for the most wins in the regular season by any team in AFL history. The Gladiators did not lose a game until the twelfth week of the season when they had just one loss in the regular season against Pittsburgh.
The team eventually got into ArenaBowl XXVII following victories against Philadelphia and Orlando. They took on the Arizona Rattlers, the reigning AFL champion who had been 3/1 favorites to win it all at the start of the year. The Rattlers ended up winning that game 72-32.
The Cleveland Gladiators were certainly a big comeback story in the past AFL season. The team had difficult betting odds but managed to set a regular season record and make it all the way to the end of the season. Whether or not the Gladiators will snap the extended championship drought in the city of Cleveland in 2015 is uncertain but it should be an exciting thing to see in the coming season.