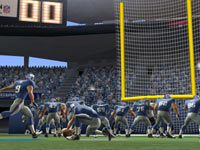 As the days go by, the effects of the controversies and the media trolling the players, Super Bowl betting is still In full excitement. You could say that there is no such thing as bad publicity. Hopefully for the Patriots in particular, that saying will ring true in the midst of their latest cheating scandal.
As the media coverage rages on, the NFL's pending punishment of the New England Patriots will not be a major decisive factor on the game this coming Sunday. That only means that players should be prepared for a great and exciting game of football.
This is going to be a game of offense versus defense. The Patriots, despite all the question marks, is one tough offense that can run you over with players like LeGarrette Blount or Rob Gronkowski or bombard you at a long distance with Tom Brady dishing out the football.
The Patriots are a well built, well oiled machine that if it fires on all cilinders will be almost unbeatable. Yes, we said almost, because they do have their flaws. And this is a team that some years ago WAS unbeatable, until the New york Giants came along, and well the rest as they say, is Super Bowl Betting history. Despite it all they are currently the favorites to win the Super Bowl with a line of -1.
The Seattle Seahawks are the reigning Super Bowl Champs. The have the toughest defense in the game right now. They have Kam Chancellor, arguably the scariest safety, the loud trash talking corner back Richard Sherman, and a defense that strikes fear on the hearts of quarterbacks.
But they are not all defense, they have Marshawn Lynch running the ball, Russell Wilson throwing the ball and Jermaine Kearse receiving. They struggled their way out of the NFL Championship game versus the Packers, but nonetheless they made it to the last game.
Super Bowl betting fans, could ignore the struggles the Seahawks had during that game and bet for the Seahawks, but when it comes down to it, the Pats seem to have the upper hand.