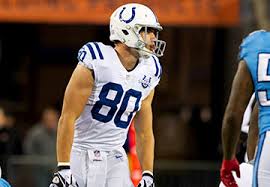 Week 16 is here and we bring you our exclusive NFL football picks. This week the final line between contenders and pretenders is drawn. Four teams have guaranteed their playoff spots this past weekend: the Patriots, the Broncos, the Colts, and the Cardinals will be playing in the playoffs. However, this week we will see a total of 21 teams with mathematical chances of sneaking into the playoffs for the other eight postseason spots. This means that the games this weekend will be extra intense, here are our exclusive picks for some of these games.
Our first game we want to feature on our NFL football picks is the Washington Redskins versus the Philadelphia Eagles in a Saturday night game. The Redskins are going through some locker room turmoil and the Eagles, received a huge blow last week by loosing to the Cowboys. Should the Eagles win their slim Playoff hopes might still be alive. We believe that the Eagles can win but by a small margin. Bet the under.
The second game we want to feature is the clash between the Cincinnati Bengals at home versus the Denver Broncos. The Broncos are battling the Pats for the No. 1 seed. However the Pats have the head-to-head tiebreaker. The Bengals, with a win over the Broncos, could very well make their way to the Playoffs with a win over Denver. The line is Cincinatti +3.5, and we think that Denver will win and they will cover the line.
Finally, the last game that we wanted to preview on our NFL football picks is the matchup between the Indianapolis Colts visiting the Dallas Cowboys. Dallas is fresh of that aforementioned Eagles win that catapulted them to the playoff contention; they will now face another tough challenge against the Indianapolis Colts who are zoning into the playoffs themselves. The line is -3.5 for the Cowboys, anticipating a very close game. We believe that the Colts are a much tougher team than the Eagles and that the Cowboys might not be able to trade body blows with them. We predict that while the Cowboys will pull up a fight, they will lose in a close game versus the Colts.