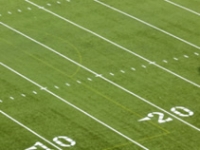 Before the trend of bowl contests in recent years, college football revolved around a handful of season-ending contests. One of these games started 35 years ago in Shreveport, Louisiana was the Independence Bowl. The sportsbook has this at Missouri Tigers -5 with the over/under at 52 ½.

Missouri enters into the game with a 7-5 total record and a 5-4 record in the Big 12. The Tigers are headed by 10th year head coach Gary Pinkel who has amassed an 84-54 record on his watch. Special mention must be made to the rushing offense of the Tigers as they have averaged 236.3 yards per game that is ranked 11th in the country. Missouri has done favorably versus ranked teams this year with an astonishing 5 competitions vs them. They're now coming off of a three-game winning streak. Leading the Tigers behind center is sophomore scrambling Qb James Franklin. Check the Sportsbook Odds for the Independece Bowl game.
The Tar Heels enter the mix with the same 7-5 in total record and a weak 3-5 record in the ACC Coastal division. North Carolina is in a state of transition in the head coaching department. Southern Miss head coach Larry Fedora has been declared as the new head coach to take effect following Fedora's bowl game with the Golden Eagles vs Nevada in the Hawaii Bowl on December 24th. Interim head coach Everett Withers has done a respectable job in transferring from his defensive coordinator post to head the Tar Heels this season. With UNC announcing Fedora's hiring, Withers is rumored to be joining Urban Meyer's coaching staff in Columbus following the Independence Bowl. Withers lead the Tar Heels on an interim basis after UNC terminated Butch Davis back in July. The Tar Heels have averaged 23.5 points per game on defense and 28.3 points per game on offense. UNC is directed by stable sophomore Quarterback Bryn Renner. Renner's 161.2 rating is ninth among the country's leading qbs and his 68.8 completion ratio ranks 13th greatest in the nation.
Open an account
for the best Sportsbook Parlay and Vegas Teaser Payouts in the Industry.