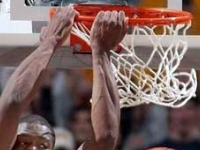 The San Antonio Spurs had a 108-92 victory over the Los Angeles Clippers in the first game of their best of seven series. The Spurs will be at home tonight to try and get a 2-0 series lead against the Clippers.

The prior game between the teams involved the Spurs' Tony Parker being limited to one of his worst playoff scoring totals in years. Parker only had seven points during the game, thus impacting his 18.2 average this postseason. Tim Duncan was able to get 26 points while Manu Ginobili had 22 off of the bench. Check the Sportsbook Odds for the Clippers vs. Spurs game.

While Tony Parker has been heavily involved with the team's offense during the postseason, Tim Duncan has been more of an all-around player. In addition to having 16.6 points per game, Duncan is also getting nine rebounds per game. A majority of these rebounds have been on the defensive side.

The Los Angeles Clippers had most of the team's offense come from Eric Bledsoe. The point guard had 23 points off of the bench on Tuesday, dramatically improving his point average to eight points per game. Much of this may have come off of Chris Paul's inefficiency. Paul was 3-13 from the field with six points in 38 minutes.

The Clippers' Blake Griffin had aggravated a knee injury recently but is expected to reach his full activity level during tonight's game. The Clippers star has 17.6 points per game in the playoffs but was limited to less than thirty minutes of time in his last two games. Start your Sportsbook action on Clippers vs. Spurs game.

Chris Paul will be looking to try and improve his performance for tonight's game. Paul has been leading the Clippers in a series of postseason statistics so far. He has 18.6 points, 7.5 assists and eight steals per game. Reggie Evans currently leads the team with eight rebounds per game, all of which are coming off of the bench.

The San Antonio Spurs are -11 favorites for the game. The game has a 194 over/under with -110 payouts for both over and under bets but there are no moneyline bets available at the time of this writing.

Open an account for the best Sportsbook Parlay and Vegas Teaser Payouts in the Industry.