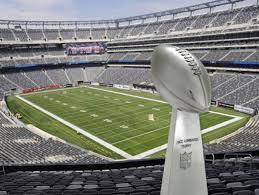 If you want to have some fun this Sunday with the Big Game, let's give you a heads up to Super Bowl prop betting. You may already be following regular Super Bowl betting factors, like point spreads and the over/under, but prop betting is a whole other ballgame, so to speak.
For starters, if you are a beginner in online betting a prop bet is short for "proposition bet," and it basically means an exotic and novelty bet regarding the occurrence or non-occurrences during a game not directly affecting the game's final outcome. These types of bets tend to range from certain player's performance during the game to more extravagant wagers like whether or not there will be a successful field goal in the 1st Quarter.
If you are a stats fanatic when it comes to football, prop bets are right up your alley. For Super Bowl XLIX we have made available over 200 different types of prop lines that focus on the many different aspects of the game.
We have divided them on to two different categories: Team Prop bets and Player Prop bets. This means that you can have some fun all Sunday long and you will make the game more exciting for you.
The charm of Super Bowl prop betting is that they are meant to make the game fun and even more exciting, making you feel that with every play you have something extra riding on it. For example we even have a line for the outcome of the coin toss (Heads -115).
There are some very interesting lines worth checking out on our Super Bowl Prop Betting pages. For example, 'Total Number or Different Patriots Players to Catch a Pass' has a line of OVER 6½ (-130). Another one that is pretty interesting is, 'Will Seahawks score in every Quarter' has a line of NO -300.
Go ahead and take a look and browse all the different lines we have ready for this Sunday, we can guarantee that we have the ideal prop bets for you. Make the most out of this year's Super Bowl.