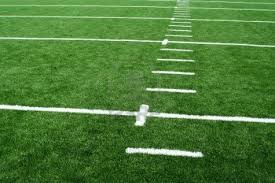 Last night, the Packers were out on a mission to prove doubters wrong as they, once again, surprised the NFL football betting world and really sent a message to other teams in the league. Green Bay gave the Minnesota Vikings a thrashing, beating the 42 to 10.
Any questions or doubts regarding Aaron Rodgers can be forgotten at this point, as he went for 156 yards and three TDs. Aiding the Packers offense was also the presence of an energized Eddie Lacy who rushed for 105 yards and scored 2 TDs. The packers were out for blood last night and they proved it on the first half, when they went to the break leading 28-0, covering the spread for HT.
In the other corner, the Vikings struggled, as Teddy Bridgewater was unable to start due to a sprained ankle. NFL Football Betting fans had their hopes on him starting the game. The Vikings, with the absence of Adrian Peterson and Bridgewater injury, were left out to face the hungry Packers without their two most important offensive players.
The Packers were forced to play Christian Ponder who had a very ineffective game last night, although he was able to pass for 222 yards but without producing any TDs. This loss will definitively put a halt on the momentum the Vikings were having after a big win on Week 4.
So, are the Packers to be taken serious again? Points can be made for both cases, as they faced a Vikings team that posed a less of a threat, should they had all their starters perhaps the game would have been much closer.
However, it would be unfair to the Packers offense to no give them credit for a great performance last night. For NFL football betting, the Packers should have never been considered a team that lost their steam. They are not back, they were never gone on the first place.