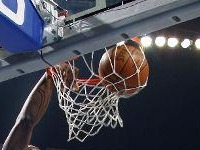 Houston, we have a problem. We, being the New York Knicks and the problem being matching the offer sheet signed by now ex Knick, Jeremy Lin.

The Linsanity era has now officially ended in the Big Apple as the Knicks allowed Lin to head south to Houston and join the Rockets. The deal was for three years and $25.1 million. Check the Sportsbook Odds for the upcoming NBA Season.

Apparently the deal breaker for New York was the final year of the contract valued at $14.8 million. Lin will receive $5 million the first year and $5.2 million the second. His 2011 salary was just under $800K. The Knicks would have faced a brutal luxury tax penalty in the third year of the agreement had they brought Lin back.

Lin, a Harvard grad, was once cut by the Rockets during the preseason. He averaged 14.6 points per game, along with 6 assists and grabbed 3 boards last year. He appeared in only 35 games, 25 as a starter due to a knee injury.

Basically, he had a fantastic month of February when he became the media darling of Madison Square Garden. The Knicks won seven games in a row with him as a starter. During one ten game stretch he scored 20 points in nine of them. There was speculation that Lin alienated some teammates when he proclaimed himself eighty five percent healthy, but declined to return for the playoffs.

New York prepared for Lin's departure with the sign and trade they made with the Trailblazers on Saturday, bringing Raymond Felton back to N.Y. The likely scenario would seem to be having Felton start at point guard, backed up very ably by veteran Jason Kidd signed as a free agent by the Knicks earlier this month. That's assuming Kidd can refrain from running into poles with Escalades while allegedly driving while intoxicated in the Hamptons, with which he was charged in New York earlier this week. Start your Online Sportsbook action on the NBA season.

The Knicks' odds to win the 2013 NBA Finals are currently +6000, while their odds to win the Eastern Conference are +2000. Houston's futures odds are sitting at +10000, while the odds to win the West are +4000. Obviously, the Lin move did not make a huge impact on the line yet, but keep an eye on the NBA futures odds at SBG as teams keep making important trades.

Open an Account for the best Sportsbook Parlay and Vegas Teaser Payouts in the Industry.