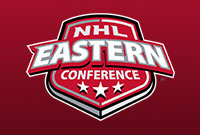 The most exciting time for
NHL Betting
fans is finally here and SBG Global, the
best sportsbook to bet on NHL
has your preview for the first round on the chase for the Stanley Cup. So many variables, so many story lines to follow, but in the end only the strong will survive. The first round will present some very interesting matchups for you to follow and we have for you today some exclusive predictions.
Capitals (-290) vs Flyers (+245)
Despite the Capitals being one of the favorites by NHL
betting odds
to win the Stanley Cup, they face a very tough challenge in their first round matchup. Fans betting on hockey will remember that the Flyers and Capitals ended up tied 2-2 in their regular season games, with two games going to overtime. This series are far more complicated that what the Capitals would have wanted. It will seem like a tough match at first, but the Capitals seem to have more gas in the tank. They will take the series in 5 games.
Penguins (-145) vs Rangers (+125)
The Penguins beat the Rangers three times out of four during the regular season, with one game going into overtime. However there is concern for the Penguins that they might not be able to make a run for the Cup without Evgeni Malkin, who is out due to an upper-body injury. Yet, the Penguins closed out in great form the regular season, and Malkin could be back at some point in the series, putting the pressure on The Rangers to try to get an early lead. But, Pittsburg has the momentum going for them, they will take this in 6 games.
Panthers (-150) vs Islanders (+130)
The Panthers' mixture of youth and experience has this team as a strong pick for fans betting on hockey for this first round. NHL betting odds, consider them to be a good enough team to make it at least to the second round. The Islanders, while
having some good moments in the season
, appeared to be limping all the way to the playoffs and with the loss of Anders Lee, it seems that they will not make it pass the first round. Panthers will go on in 5 games.
Lightning (-150) vs Red Wings (+130)
After a red hot finish of the regular season, the Red Wings squeezed in to the playoffs hoping their good fortune would carry them for a post season run. And from what it seems, Detroit might have lady luck on their side, as they face a tough Lighting team that has been hit hard by injuries. With two very important players sidelined, the Lightning will struggle this series against a very motivated Detroit team. Red Wings in 6.
For NHL Betting purposes, most of the favorites will prevail, except for the Tampa Bay Lightning. The top ranked Capitals have a complicated series to deal with, but if they prevail they will enter the second round heavily motivated, seeking their date with destiny at the Stanley Cup Finals.