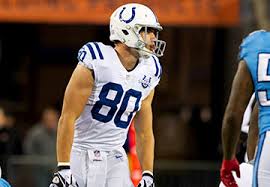 Week 9 is closing and for another week of NFL betting is time to preview tonight's Monday Night Football matchup. This week the Indianapolis Colts will be facing the New York Giants, in a game that could be decisive for either franchise.
The league is gearing up to define the playoff picture and the Giants and Colts are hoping for this game to be a turning point for the both of them so a playoff spot is secure.
The Indianapolis Colts have redemption riding on this game. After a tough, blowout loss last week against the Steelers, have raised a lot of questions regarding their chances of making it far in the NFL post season.
Despite that loss, the Colts are expected to come up on top on tonight's game as they are marked as favorites of different NFL betting outlets. Plus, Andrew Luck is having a great season this year. The main flaw to the Colts machinery is their defense.
The New York Giants, on the other hand, after losing Victor Cruz on a season ending injury, are stumbling but managing to hang on but just barely. Should they wish to turn things around this would be the time to do it.
But, unfortunately for them, they don't seem to have the necessary weaponry to turn things around, and much less be able to defeat the Colts. Eli Manning has his work cut out for him this Monday, as the Colts will be focused to making a point and sending a statement to the rest of the league.
As far as NFL betting predictions goes, for this game we believe that the Colts will win by quite a margin of perhaps 14 points. That is, of course, if the Colts defense is able to spot the Giants on their tracks. Betting the over on this game is highly advisable.