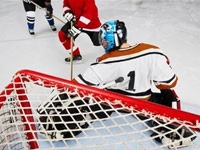 If the NHL Central Scouting top 10 prospects matched the entry draft order, then online sportsbook predictors would have an easier time figuring out who becomes the first overall pick.
But where would be the fun in that, right? Last year, for instance, to prospect Seth Jones was the 4th overall pick, while second best prospect Nathan MacKinnon was the first overall pick by the Colorado Avalanche. This year, the Panthers could easily go for Aaron Ekblad, Sam Reinhart, or Leon Draisaitl instead of Sam Bennet. Or they could forgo the first pick altogether and trade it in exchange for a top player, a prospect and another pick; a combination which would probably help them more than the first overall pick would.
Getting a proven, skilled, and experienced yet not too old pro who can carry the team has the potential of being more beneficial for the team than a rookie who, though exuding potential, might still need to be 'broken in', so to speak. Florida Panthers general manager has been reported to have received a 'fair offer' for the top choice. Financial problems and rumors of relocation fueled by arena downsizing could lead -or force- Tallon to pull the trigger on a deal. The Calgary Flames have already shown interest in the trade.
Sportsbook odds connoisseurs know that the Flames have never had the first pick, and this year's first round 4th pick is the closest they have come. Calgary may thus be understandably eager to make the deal happen, though GM Brad Trelieving has said that they would be shooting for a realistic counteroffer from the Panthers.