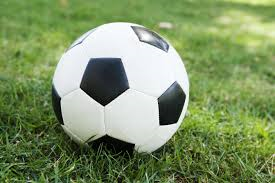 Unlike pretty much any other sport, Americans are soccer sports betting underdogs. However, on June 22nd the U.S. national soccer team will have to pull off an Amazonian feat the likes of which have not been seen since Werner Herzog's 1982 film Fitzcarraldo. Not only do they have to face erstwhile favorites Portugal -who could very well look to prey on the U.S. as a means of bouncing back from their humiliating loss against Germany- but they may have to do so without key figures. This match will be very complicated, and not despite but because of the United State's hard-fought victory over Ghana.
The win against Ghana yielded three precious and well deserved points, but it may also have taken a serious toll manpower-wise. All players from both teams were hit hard, but U.S. mainstays Jozy Altidore, Matt Bessler, and Clint Dempsey wear undoubtedly the worse for wear. Both Altidore and Bessler left the game early with injured hamstrings; the former will undergo MRI evaluation -his status is unknown as of this writing. The latter will also undergo testing but head coach Jurgen Klinsmann is confident that Bessler's preemptive substitution during the match minimized any potential damage. As for Dempsey, he suffered a broken nose.
Even if the three starters manage to come back for the game against Portugal, it is likely that they might not be at a 100%. Then again, that could be said of the rest of the team as well; not only do they took a beating -physically if not score-wise- but the conditions under which all matches are played are quite taxing. They can't afford to hold back, though. On the contrary, they have to pull themselves by their own bootstraps and take as much advantage as possible of a weakened and decimated Portugal squad. The Lusitanian team lost Pepe to dismissal, while Hugo Almeida and Fabio Coentrao were injured and Cristiano Ronaldo has yet to play at world-class level. Additionally, the loss to Germany just has to have affected them psychologically. They may be sports betting favorites, but for the U.S. it's do or die. It's safe to say that Germany will have no mercy on their fellow countryman Klinsmann, so the Portugal match either makes or breaks the American boys.