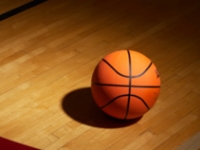 Does Team USA Basketball really have to play all these games to be given the gold? Can't we just conduct the first ever gold medal presentation during the opening ceremonies? OK, I'm getting a little carried away being that even a 54 point win over the Dominican Republic does not warrant the gold quite yet, but stay tuned.
It is hard to imagine, if this group of American "ballers" stay healthy and interested enough, even losing a game, let alone not hoisting the gold. Speaking of health, however, it was announced prior to last nights "contest", that Blake Griffin would not be able to compete with Team USA after discovering torn cartilage in his knee that will require surgery.
That is a setback for the Americans who were already thin up front without Dwight Howard. This could pose a problem when playing against some of the big and skilled European centers, but remember LeBron James, Carmelo Anthony and even Kevin Durant can play center in an international scheme. Check the Olympic Odds at SBG Global.
Durant made his presence felt last night after coming off the bench to replace Tyson Chandler. All he did was proceed to shoot 9 of 11 from the field, including 5 out of 6 three pointers in twenty two minutes of play. He finished with a double, double of 24 points and 10 boards. Andre Igoudala who will probably see more action due to the absence of Griffin had 18 points and the aforementioned Anthony had 13.
What makes this victory even more impressive, if you were not impressed to begin with, is that King James and Kobe Bryant barely broke a sweat, playing limited minutes and scoring only 11 points between them.
Two NBA players competed for the Dominican team, but were no help at all. Al Horford of the Atlanta Hawks shot 1 for 12 and ended with 7 total points, while Francisco Garcia was 0 for 3 and provided zero tally's. Check the Basketball Odds for the Olympic Games.
John Calapari coached the D.R. versus the U.S. coach Mike Krzyzewski, and the game had the look of a final four NCAA contest written all over it. The outcome was more reminiscent of a first round blowout. Next up for Team USA is an exhibition against Brazil on Monday.

Open an Account for the best Sportsbook Parlay and Vegas Teaser Payouts in the Industry.