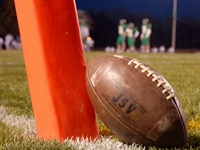 The Maryland Terrapins will not come into many games this season as the favorite, but considering their first opponent of 2012-13 is William & Mary, you can assume that this one will end in a Terrapin victory.
However, not many teams have feared the Turtle as of late, unless they have a phobia of unsymmetrical helmets. If you spent all of last season participating in college football online wagering, you know that the Terps were one team you could nearly always count on to lose for you. Start your Offshore Betting action on the William & Mary Tribe.
After last season started off with a bang for Maryland, beating ACC rival Miami (FL) in the season opener, everything quickly fell apart. Maryland Terrapins won only game after that, and it was at home against the Towson Tigers, a conference rival of the William & Mary Tribe in the CAA.
The problem last year, or at least one of the problems, was the defense. Maryland gave up 34.3 points per game, good for 102nd in all of college football. You know how bad that is? I dare you to name 101 other college football teams right now off the top of your head. Okay, time's up. Didn't make it di you? Check the Offshore Betting Odds for the Maryland Terrapins.
As if things could get worse for Maryland than a year ago, starting quarterback C.J. Brown went down with a season-ending knee injury, forcing the coaches to turn to a true freshman at signal caller. Expect a lot of losses this season for the Terps, but not necessarily in this game against the Tribe.
I applaud William & Mary Tribe for a sweet team name, but it may not be enough to get the victory here. This may be the only time I say this all year, but go with Maryland when you use SBG Global's live lines for your college football online wagering this weekend.
Open an Account for the best Sportsbook Parlay and Vegas Teaser Payouts in the Industry.