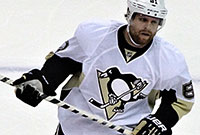 In the immortal words of Tim Meadows, "game on at last, game on at last, thank God almighty, game on at last!" Now, if we could only skip the entire regular season and go straight to the playoffs. Unfortunately, we will have to wait until June of next year to find out who will win the Stanley Cup. In the meantime, NHL betting odds can give fans who
bet on hockey
an insight into which teams are expected and projected to go the distance this season, of course including the current, reigning, defending champions the Pittsburgh Steelers.
Odds to win 2016-2017 Stanley Cup
•

Chicago Blackhawks +855
•

Pittsburgh Penguins +905
•

Washington Capitals +920
•

Tampa Bay Lightning +1025
Chicago Blackhawks. The Blackhawks finished last season with a 47–26–9, third in the Central Division of the Western Conference. Chicago lost 4-3 in the first round of the postseason to the St. Louis Blues. Right winger Patrick Kane – the most recent recipient of the Art Ross Trophy, Ted Lindsay Award, and Hart Memorial Trophy – continues his love affair with the Blackhawks. Kane had 46 goals, 60 assists, and 106 points in 82 regular season games last season.
Pittsburgh Penguins. The Penguins are actually only second favorite to win the 2016-2017 Stanley Cup, but they have a little more going against them than
NHL betting odds
, and that is history – or at the very least, recent history. No team has won back-to-back Stanley Cups in the salary cap era, and that includes the above-mentioned Blackhawks. More bad news for the Penguins; Conn Smythe Trophy and captain Sidney Crosby suffered a concussion during practice and there is no timetable for his return. On the plus side, the vaunted HBK line is still in effect.
Washington Capitals. The Caps topped the Metropolitan Division of the Eastern Conference with a 56-18-8 and record and 120 points last season, good for the President's Trophy. However, Washington went on to lose in the second round of the playoffs to eventual champions the Penguins. Team leaders Alexander Ovechkin and Evgeny Kuznetsov, will be returning this season, so NHL betting fans can at least expect another strong regular season showing from the Caps.
Tampa Bay Lightning. The Lightning went 46-31-5 last season for second place in the Atlantic Division, and got a bit farther than the Capitals in the postseason, reaching the Eastern Conference Finals – though they ultimately suffered the same fate; being eliminated by the Penguins. Tampa Bay has retained the services of key players Steve Stamkos, Victor Hedman, Nikita Kucherov.
St. Louis Blues. The Blues suffered a heavy loss when captain David Backs signed with the Boston Bruins following a 10-season stint in St. Louis. The Blues also lost winger Troy Brouwer, who inked a deal with the Calgary Flames. Other than that, though, St. Louis has the likes of Paul Stastny and Vladimir Tarasenko at its disposal. Stastny led the Blues in assists with 39, while Tarasenko was the teams lead scorer with 40 goals.