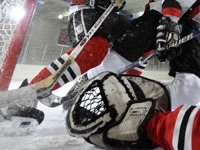 NHL hockey betting can be a bit of a science at times, and picking the best teams and getting a great insight on the trends inside the league can be key to getting some profit. However, many blog posts and articles are written about the top prospect teams and the games to bet on.
This time, we are going to focus on the teams that you should stay way from betting with a 10 ft. pole. Mind you, from these teams some are the usual suspects, but the main focus of this article is to analyze their upcoming season judging from their early season performances.
Starting our list are the unfortunate Buffalo Sabres. Granted this might be a shocker to most people who are into NHL hockey betting, but at the preseason there was a slight glimmer of hope that this was going to be a season where they would have a better record.
But things are not changing for Buffalo. In fact, things are so bad for the Sabres that their own fans are starting to hope for them to have a bad record this season for the possibility of drafting superstar potential players in next year's draft.
The Edmonton Oilers had hoped that this year would see their playoff drought end once and for all. Well, things are not going entirely as planned for the Oilers are they are simply not able to win, and their defense appears to be getting weaker every game. NHL hockey betting fans that were hoping to bet on them for a large payout should stop and reconsider your strategy.
Finally on this list we close out with the Philadelphia Flyers, although the Flyers are used to slow starts, and this year is not different. Some pundits are expecting the Flyers to start winning soon, but in our case we are more cautions. Even though Philadelphia is talented enough to turn things around, the best NHL hockey betting advice is to let them slide for a couple of more games before they being winning.