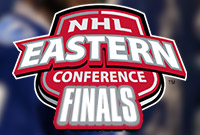 The Eastern Conference Finals are now set and we now focus our sports betting attention on the Lightning vs Penguins. As we have
already covered here
, the Tampa Bay Lightning are not to be messed with. They powered through Detroit, and steam-rolled passed the Islanders. They comfortably waited for the outcome of the Capitals and Penguins series, knowing that four wins keep them from the Stanley Cup Finals.
The previous encounter between the Penguins and Lightning on the NHL Playoffs is not to be soon forgotten by sports betting fans. Tampa Bay came back from a 3-1 deficit to advance. This series will be fresh on the minds of the Pittsburg Penguins' fans as they will want sweet revenge. As for the Lightning considering how they have been on a steady path all through the post-season, they might feel that the chance of repeating the 2011 story is very vivid and possible.
However, as the line has been posted on SBG Global
Sportsbook
the series odds hold the Penguins to start off as the favorites:
Lightning +170
Penguins -200
Looking into the many possible storylines for this series, the line is very attractive as the Lightning are strong underdogs. Especially if we take into account that Tampa Bay's Captain Steven Stamkos could be returning to the ice. Not only that, the Lightning could also see the return of defenseman Anton Stralman. This could fortify the already strong Lightning team. To think that they made it this far, without their Captain is definitely impressive.
As for the Penguins their impressive depth displayed in their series against the Capitals, is a testament that this team is really damn good. The offensive tandem of Crosby and Malkin is a real total package threat that can leave the opposition in the dust. This duo could really spell trouble for Ben Bishop and the Lightning defense.
If the 2011 series was an instant classic, this year Tampa bay and Pittsburg have the potential of outdoing themselves.
Sports betting experts
consider the Penguins to be the favorites out the gate but this is not going to be a simple walk in the park (or a skate in the frozen lake, or something more ice-related). The Lightning team is strong, young and battle tested. Their previous series shown them as a dominant team that gets the job done with efficiency. While the Penguins had to sweat to beat the Capitals (granted, they were the underdogs) and the Rangers before them.
Sports betting fans can anticipate a very tight series with comings and goings. Although it is possible that either team might steal the series early on and run with it, both teams have demonstrated that they don't shy away from a challenge. Tampa Bay has in front of them a real talented and resourceful team. While the Penguins are facing a relentless and amazing top line. This series is going to distance and while it might seem that the Lightning is headed for the Stanley Cup finals, the Penguins are taking this in
7 games
.