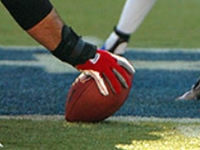 It was all the way back in January of 1967, a year which brought a lot of change. The Monterrey Pop Festival reintroduced Jimi Hendrix to the States and the Summer of Love brought the Hippie Movement in full force. January also rang in this famous year by staging the very first Championship game between the AFL and NFL. The merger wouldntt take place for another four years in 1970, so the AFL Kansas City Chiefs led by hall of fame coach Hank Stram took on the legendary NFL Green Bay Packers led by Vince Lombardi. 45 years later, two great teams from different divisions bring it all to the table with the AFC's New England Patriots doing battle against the NFCs New York Giants.
The Patriots' Tom Brady looks to finally nab his third championship with the Giants'; costing him that chance in 2008 when Eli Manning had a breakout game to vault the underdog Giants to the victory. Manning is looking to get his second championship with the Giants experiencing a very similar year that they had in 2008. Could this be a sign of what's to come next weekend? Vegas might be thinking along those lines, the Giants are -3 with a 55-point total set for both teams. Check the XLVI Super Bowl Odds
Bill Belichick will no doubt have his boys ready to play and the same can be said for Tom Coughlin and his Giants. With both teams employing such pass-heavy systems, look for oxygen masks to be doled out to the respective secondaries on each team, as they'll be getting quite a workout. The fact that Manning has denied Brady once already has to be in the back of Brady's mind going into this game and that will be a factor for sure. Look for this game to be a proverbial shootout between these two as these teams lock horns once again.
Open an account for the best Sportsbook Parlay and Vegas Teaser Payouts in the Industry.