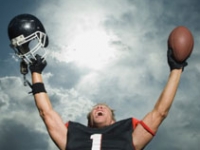 Online NFL Betting: Jets vs. Seahawks. Late on Sunday afternoon, the New York Jets make a long, cross-country trip to face the Seahawks in Seattle. Gametime in CenturyLink Field in Seattle, WA, is scheduled for 4:05 PM ET, and you can watch all of the action regionally on CBS.
The Jets had NFL Betting York ended the game with just one field goal and one touchdown, despite holding a 22-14 edge in first downs, and a 363-236 edge in total yards. The Jets also held edges in passing yards at 258-139, and rushing yards at 105-97. However, four sacks and two turnovers hurt them. QB Mark Sanchez threw 28-of-54, for 283 yards, and the team's only touchdown. He has just 10 touchdowns and 8 interceptions on the year, with a 53% completion rate. The Jets are on a 1-4 slide since starting the season 2-1. Check the Football Odds for Jets vs. Seahawks Game.
The Seahawks improved their record to 5-4 with a win at home over the Minnesota Vikings, 30-20. The Hawks dominated this game, holding a 28-16 edge in first downs, a 385-278 edge in total yards, and a 190-44 edge in passing yards. They sacked Minnesota 4 times, and forced 2 turnovers. Seattle also held onto the ball for 12 more minutes than the Vikings. This was the Seahawks' best win of the season since Week 2 against the Cowboys. QB Russell Wilson threw 16-of-24, for 173 yards, and 3 touchdowns. They are just 1 ½ games behind the 49ers.
The Jets are 4-3 ATS so far this year, and 1-1 ATS as a road underdog. The underdog is 9-2-1 ATS in Seahawks games. The Hawks are 12-2 ATS when hosting an opponent from the AFC. They are 6-3 ATS on the year, and 1-0 ATS as the home favorite. Start your Football Betting on Jets vs. Seahawks Game.
These two teams have met just two times since 2001, with the series tied at a game apiece. Their last meeting, in December 2008, resulted in a 13-3 Seahawks victory. In that one, the Jets were 3 ½ point favorites. In a December 2004 matchup, the Jets won 37-14, in a game in which they were favored by 7 points.
For this weekend's game, the Seahawks are 6 point home favorites from SBG Global Sportsbook. The over/under is set at 38 ½ points.
Open an Account for the best Sportsbook Parlay and Vegas Teaser Payouts in the Industry.
Check the Game Podcast