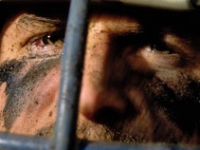 It will be the final lap of the preseason for the Cincinnati Bengals and Indianapolis Colts in the Raceway City on Thursday night. The last exhibition game for both these teams is scheduled to begin at 7:00ET in Lucas Oil Stadium.
Cincinnati (2-1) comes into this one on the heals of their 27-13 defeat at the hands of the Green Bay Packers last week. In that one, the Bengals regulars failed to score a touchdown even though most of them played into the 3rd quarter. That included QB Andy Dalton who could muster just 5-17 for 40 yards while being sacked twice, They were missing five members of their secondary on "D" including their first draft selection DB Dre Kirkpatrick who has yet to make an appearance. It looks like they'll be without Kirkpatrick again on Thursday who will be joined by C Kyle Cook who may have been lost for the year with a hurt foot. Check the Football Preseason Lines for Panthers vs. Steelers Game.
Indianapolis (1-2) had no "Luck" as they lost the draft derby to Washington that pitted number 1 pick Andrew Luck against number 2 Robert Griffin III. They did however, each throw a touchdown in the Skins 30-17 victory.
These two teams met in mid-October last year, with the Bengals emerging victorious 27-17. The two have met 6 times since 2001, with the Colts winning five times prior to Cincinnati winning at home in 2011. They have dropped every regular season game in Indianapolis for nearly a decade.
The Bengals are 2-1 SU overall, and 1-0 SU outside of Cincy. They have gone 2-1 ATS this preseason, and are 1-0 ATS on the road. The Colts are 1-2 SU on the year, going 1-0 SU at home. They are 2-1 ATS, and 1-0 ATS in Lucas Oil Stadium. Start your NFL Preseason Wagers on Bengals vs. Colts Game.
Indianapolis is favored by 3 points on a $110/$100 moneyline. As the favorite, the Colts are 1-0 ATS overall and 1-0 ATS as the home favorite. The Bengals are 1-1 ATS as the underdog, and 1-0 ATS as the road dog. The same moneyline exists for the over/under of 38.5 total points.
Open an Account for the best Sportsbook Parlay and Vegas Teaser Payouts in the Industry.
Check the Game Podcast: