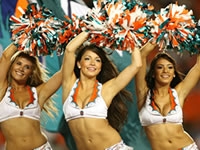 The Colts from Indianapolis trot off the bricks and gallop into the Steel City to face the Pittsburgh Steelers on Sunday night. The game at Heinz Field has its opening kickoff scheduled for 8:00ET and the game will be broadcast nationally on NBC Sunday Night Football.
It will be tough for Andrew Luck to top the start he had in last weeks 38-3 win over St. Louis in the Colts first exhibition game. His first play as a NFL pro was a 63 yard touchdown pass. For that matter, his last play to date, handing off to RB Delone Carter for another TD wasn't too shabby either. Start your Football Preseason Gambling action on the Indianapolis Colts at SBG Global.
Now the national TV spotlight will be shining on him in a road affair and he will be facing a much tougher opponent on Sunday. To make matters more difficult, the aforementioned RB, Carter may not be available against the Steelers and another RB, Mewelde Moore is in doubt too. The Colts offensive line will be missing G Mike McGlynn with an ankle sprain as well.
It should be of benefit to Luck that Indy runs the same 3-4 defense as Pittsburgh, at least as familiarity with the scheme goes. Perhaps new Colts Head Coach, Chuck Pagano can help him adjust to Heinz Field given his 4 years visiting there as part of the Baltimore Ravens.
Last Thursday, the Steelers came up short, losing to the Eagles 24-23 on a field goal with 12 seconds left in the game. Look for Ben Roethlisberger to see a lot more action than the one series he played in the preseason opener. Byron Leftwich should remain as Big Ben's backup. Check the Football Preseason Lines for the Colts vs. Steelers game.
The Steelers will be without starting RB Rashard Mendenhall once again and backup Isaac Redman is injured as well. Running backs Jonathan Dwyer, Baron Batch and Chris Rainey will get an opportunity to show what they can do. WR Mike Wallace is also out for the Steelers.
Pittsburgh is a 4 point home favorite on a $110/$100 moneyline. The same moneyline holds for the under/over of 38 total points.
Open an account and enjoy Up to 265% in Bonuses.
Check the Game Podcast: