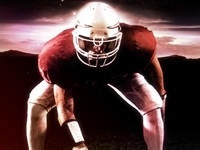 It's the Falcons versus the fish, as Atlanta flies into South Beach on Friday in a NFL preseason matchup between Atlanta and the Miami Dolphins. The first kick of the game is scheduled for 7:30ET in Sun Life Stadium.
Atlanta (0-2) is coming in off a 24-19 loss to Cincinnati last Thursday. Falcons QB Matt Ryan looked sharp with 11 completions in a row to start the game and in leading Atlanta on 2 scoring drives as a result. Look for QB Chris Redman to get plenty of snaps for Atlanta in this one. OT Will Svitek is out against the Dolphins and RB Jason Snelling is questionable. Snelling also did not play against the Bengals. Start your Football Preseason Betting action on Eagles vs. Browns Game.
Miami (0-2) lost to Carolina 23-17 in week two. QB Ryan Tannehill was so-so in his first pro start, but apparently caught the eye of new coach Joe Philbin who has already named him the regular season starter over Matt Moore. Offseason QB acquisition David Garrard is questionable against Atlanta with a knee injury.
The Falcons have emerged victorious over the Dolphins in the last two regular season games, with the last one being a 19-7 win in early in the 2009 season. Since 2001, Atlanta has gone 2-1 SU against Miami during the regular season.
The Falcons are 0-2 SU, and this will be their first game on the road. They are 0-2 ATS on the preseason, and 0-2 ATS when favored. The Dolphins are 0-2 SU overall, and 0-1 SU at home. They are 0-2 ATS overall, going 0-1 ATS both at home and as the underdog. Check the Football Preseason Lines for the Falcons vs. Dolphins game.
Atlanta is a 3 point road favorite on a $110/$100 momeyline. This will be the first time this year that the Falcons are an away favorite, as well as the first time the Dolphins are a home underdog. Another $110 will be required to play the under/over of 41 total points.
Open an Account for the best Sportsbook Parlay and Vegas Teaser Payouts in the Industry.
Check the Game Podcast: