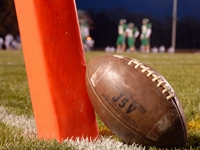 The Jaguars of Jacksonville will be looking to devour some Ravens when they journey to Baltimore for a 2012 preseason matchup Thursday night. The first boot of the ball is scheduled for 7:30ET in M&T Bank Stadium.
Jacksonville (2-0) has not missed a beat during RB Maurice Jones-Drew's holdout which continues into week 3 of the 2012 exhibition schedule. Look for backup RB Rashad Jennings to get most of the rushing carries early in this one as he did during the Jags 27-24 win over New Orleans last week . Start your NFL Preseason Betting action on the Baltimore Ravens at SBG Global.
WR Justin Blackmon will start his second straight pro contest as well. QB Blaine Gabbert should be throwing more passes his way on Thursday. The Jaguars "O" line will be depleted on the left side with both it's tackle and guard out due to injury. Key pieces will also be missing from the defense with 4 regulars out, including both OLB's, Daryl Smith and Clint Session.
Baltimore (1-1) experienced an unusually poor defensive performance in a 27-12 loss to the Lions last week. Detroit amassed 507 total yards on offense which included 341 by air. Joe Flacco should have fleet WR Torrey Smith to throw to, after missing last week. Terrel Suggs remains among the missing on "D" with an Achilles tear. Check the NFL Preseason Odds for the Jaguars vs. Ravens game.

So far this year, the Jaguars are 2-0 SU, and 1-1 ATS. The Ravens are 1-1 SU, and also 1-1 ATS. Baltimore has won 5 of the last 7 matchups between the teams since 2001. The last time these two teams met, during the 2011 regular season, the Jaguars emerged with the victory, 12-7.
Baltimore is a 7 point home favorite on a $110/$100 moneyline. The last time the Ravens were the favorite and playing at home in the preseason, the total went UNDER. The same moneyline holds for the under/ over of 41 points.
Open an account and enjoy Up to 265% in Bonuses.
Check the Game Podcast: