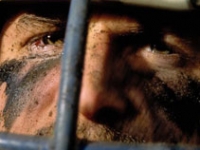 On Sunday afternoon, the Cleveland Browns look for their second win of the season as they travel to Indianapolis to take on the Colts. The game in Lucas Oil Stadium in Indy is scheduled to kick off at 1:00 PM ET, with all of the action to be televised regionally on CBS.
The Colts come into this game after losing in New York to the Jets, 35-9. The Colts held a 257-99 edge in passing yards, but suffered a 252-41 deficit in rushing yards. The Jets defense sacked the Colts 4 times, forced 2 interceptions, and recovered 2 fumbles. The Jets also held onto the ball for 7 more minutes than Indy. QB Andrew Luck threw 22-of-44, for 280 yards, and 0 touchdowns. On the positive side, the Colts covered their last home game by 10 points. Start your NFL Bets on Browns vs. Colts Game.
The Browns snapped an eleven-game losing streak by defeating the Cincinnati Bengals, 34-24. The Browns, however, did not win the game, so much as the Bengals lost it. The Browns suffered deficits in first downs at 17-11, total yards at 438-328, and passing yards at 362-218. The Bengals turned the ball over 4 times, including 3 interceptions, and were called for 7 penalties costing them 50 yards. QB Brandon Weeden threw 17-of-29, for 231 yards, and 2 touchdowns. The Browns have scored 27 points in 2 of their 3 road games of the season, although they gave up 34 and 41 points in those games.
Cleveland is 10-2-1 ATS recently. They are 3-2 ATS on the season, and 1-1 ATS as the away underdog. The host is 7-1 ATS lately in Colts games. Indy is 2-3 ATS on the year, and 0-1 ATS as the home favorite.
These two teams have met five times since 2001, with the Colts leading the series 4-1. Their last meeting, in September 2011, resulted in a 27-19 Browns victory, when Cleveland was a 1 point favorite. In a November 2008 matchup, the Colts won 10-6, when the game was listed as a pick'em. The Colts have covered in 4 of the last 6 meetings between the two teams, with the Browns covering once. Check the Football Betting Lines for Browns vs. Colts Game.
For this weekend's game, the Colts are listed by SBGGlobal's sportsbook odds as 3 point home favorites. The over/under is set at 45 points.
Open an Account for the best Sportsbook Parlay and Vegas Teaser Payouts in the Industry.
Check the Game Podcast