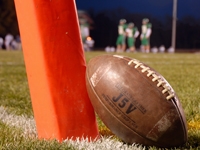 Week 15 Monday Night Football is a great match up that will cap off a good week of football. This game is between two playoff bound teams that appear to be equally matched.
After going 9-1 in their first ten games this season, the 49ers have gone 1-2 in their last three games. Last week they lost a close game to a below average Cardinal team and need to create some momentum in the last three games of the season to establish themselves as one of the teams to beat. Their last two games will be against teams with poor records, so a win on Monday night will help them get a bye in the first round of the playoffs. They have already clinched their division and are competing with the Saints for the second best record in the NFC. The home crowd in San Francisco with be in full support for their team in this nationally televised game. Check the NFL Odds for Pittsburgh Steelers vs. San Francisco 49ers game.

The Pittsburgh Steelers are 10-3 and have won their last four games. They are in a tie for first place in the North division with the Ravens. And along with the Texans and Patriots, are in a four way tie for the best record in the AFC. There is a lot riding on this game for the Steelers. Home field advantage in the playoffs as well as a possible bye in the first round. The Steelers have a lot of playoff experience and know the importance of momentum and will be trying to finish the season strong. Start your NFL Betting action on Pittsburgh Steelers vs. San Francisco 49ers game.
This is a difficult game to analyze as both teams are evenly matched in several categories. However the recent performances of the Steelers have been better than the 49ers and this writer would give Pittsburgh the edge. The opening line at the Internet sportsbook is -1. This is close to being a coin flip, but the Steelers may offer more value.
Open an account for the best Sportsbook Parlay and Vegas Teaser Payouts in the Industry.