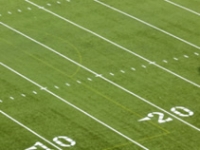 Last week the Houston Texans defeated the Cincinnati Bengals and in doing so, won the American Football Conference South division title. They will now be competing for a higher seed in the playoffs including a bye in the first round. Their win last week was also their seventh in a row. The Texans are a strong team now and are gathering momentum heading into the playoffs. At 10-3, they are tied with the Steelers, Ravens, and Patriots for the best record in the AFC.

The top two teams will get a bye in the first round of the playoffs. With this type of motivation, the Texans are expected to have a strong incentive to finish the season with a strong effort. Start your NFL Betting action on Carolina Panthers vs. Houston Texans game.
The Carolina Panthers on the other hand, have a poor record of 4-9 and have been eliminated from the playoffs for some time. They will also have to travel to Houston for this game. But this game may be more competitive than it looks at first glance. The Panthers lost their last game to the playoff contending Falcons, but they did win their previous two games; they defeated the Colts and the Buccaneers. Granted, both of these teams have losing records, but the Panthers did defeat them. Although they are below average, the Panthers team is not the worst. Their defense is ranked near the bottom in the league, but they can put some points on the board with the twelfth ranked scoring team in the NFL.Check the NFL Odds for Carolina Panthers vs. Houston Texans game.

The opening line was Texans -5. At the time of this article, this number is now -5.5 at the online sportsbook. Although the Texans should be able to cover this number, too much celebration from last week's division clinching game could be costly. Add to this, Houston underestimating the Panthers in any way, and the Texans could get a wakeup call heading into the playoffs.
Open an account for the best Sportsbook Parlay and Vegas Teaser Payouts in the Industry